MOVING FORWARD DOWN UNDER.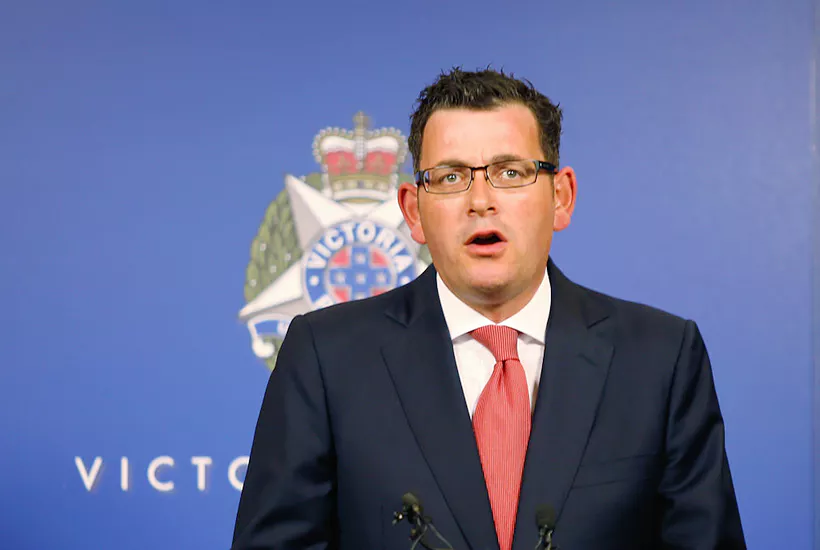 The other day I wrote about our Australian Emblem.
I asked you if you were moving forward or staying complacent?
Did you make a decision?
Do you think Australians are reluctant to move forward? Or are we ready for change?
I also asked the question, Do you feel safe in Australia?
"Do you"?
The other day I was watching the news.
So often I don't. Why? because it's full of bad things.
The news is so negative, it's hard to watch.
It's frightening in fact.
I don't let my kids watch the news, and when you're a mum and in routine, as I am, I forget to watch the TV until the kids are in bed and it's my turn to chill!.
So I watch Netflix or a series on TV that takes me away to a different place rather than watching or catching on the news tonight, to find myself always gasping about the negative. I don't want to do that when it's my turn to chill.
But I did catch up recently on a current affair program on TV, which happened to be on the TV at their house, where I heard our state premier here in Victoria, in a media cut recorded from Parliament house, saying this:
"Australia is changing"
"Australians need to be enlightened about our increase in crime, our increase in theft, our increase in war gangs like the Apex gang…and he went on.
He said allot before I turned it off, gasping about the negative and he, in fact, frightening me.
But it's true…It's all true.
When I was seven years old, now 52, my mother used to let me ride my bike to school. My parents let me go out at night, at least to walk to a friends place.
Now that I'm a mother of two boys who are 8 years of age, there would be no way known I would ever allow my kids to ride their bikes to school alone, nor would I let them walk at night, even if it was around the corner.
Forty-five years on ( that's scary in itself)..we live in different times. We live in fear, we live in Australia, but we are living with increased danger.
Our streets are not safe.
Every day I see in the paper or I see on the internet, that crime in our suburban areas has increased dramatically. I see it in neighborhood watch articles in our local papers that cars are being stolen every day? Joyriding, carjacking, car theft, car vandalism, break-ins, stolen vehicles killing people in the aftermath of stolen vehicles.
CAR THEFT is one of the major issues we are facing.
20,000 vehicles stolen in Victoria alone in 2017.
Look back at our news articles. Perfect example. Bourke street incident Melbourne, how many people were hurt and mamaed and killed..and how many more copycat incidents have there been since. Many, too many!
Australia is changing ladies and gentleman and we need to lobby our Government bodies to adopt foreign policies that have already been in place for years in other countries that have benefited their people and help protect them.
There are so many countries with better-equipped business models that keep their people safe and protected. But Australia and Australians are slow to accept change because we are all complacent. We are so slow to adopt to change.
We need change now, we need new technologies and new policies to secure our people and keep Australia and all Australians safe.
Our premier is actually aware of the increase of crime here in Victoria and now facing a nationwide epidemic.
He understands that Australia is changing and we need to keep up with the Joneses next door and bring new technologies to our doors to help reduce crime.
Watch this space and find out more about how we can safeguard our neighborhoods and protect our children and all Australians with new technologies from other countries around the world who are well ahead of this down under country of ours.