There's a lot to say, about vehicle security
We can all write informative information about vehicle security and then publish it on social media, but is it noticed??
You would hope so when working with SEO specialists driving your content to the right source to help educate the end-user about the seriousness of car theft here in Australia and what solutions are available.
Sometimes you do get noticed, and some of the articles eventually are directed to the right source.
One Budget direct marketing specialist brought one of my blogs to my attention, meaning my articles are getting noticed and wanting to collaborate to educate the valued member about crime prevention by installing keypad engine immobilisers to our vehicles.
Here is the article, if you're interested in a 2 min read.
https://www.codesafesolutions.com.au/what-security-do-you-have-in-your-vehicle/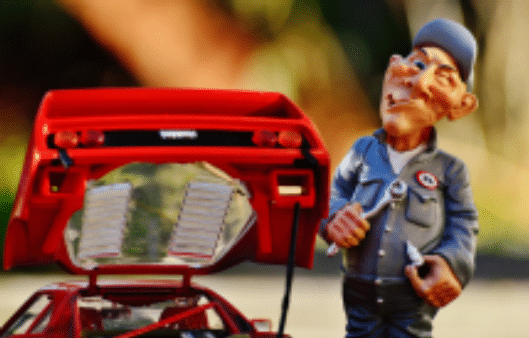 I have to be brutally honest about vehicle security here in Australia; it's irrelevant unless you're an absolute car enthusiastic.
Although we are continuously being educated about security measures to prevent car theft, are we doing anything about it?? Unfortunately, car theft is prevalent here in Australia, especially in this current climate.
Its major stakeholders like our insurance companies that are at the forefront of education in motor vehicle security. Here is a perfect example: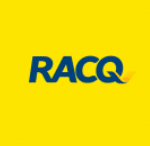 RACQ's content stipulates the facts about theft and the alarming statistics surrounded it.
Australia's expert bodies on vehicle crime are urging motorists to be aware and practice security measures.
One significant measure suggested by RACQ is to fit an Australian standard approved engine immobiliser that reduces the risk and prevent the vehicle from being taken.
"Even if the thief has the original keys to the vehicle'.
So there is a lot of talk about security here in Australia, but is anyone doing anything about it? It's apparent that with even the most sophisticated technology available now in our current automotive aftermarket, Australians are still reluctant to find a source of vehicle security. There is no reason to find a source when we pay such huge compressive insurance for our vehicles. It's contradictory!!!! This leaves most Australasians with the mental attitude, who cares if someone steals my car, I'll get a new one from my insurance company. And because of that mentality, insurance companies are paying out millions of dollars in claims. And let's not forget about the time, money and recourses spent by the State Government because of vehicle theft.
To be blunt and honest, that's how we all think, and the truth of the matter is that the repercussions from vehicle theft have become a real nightmare.
Current articles linked here below are for your reference about the real nightmare of vehicle theft.
I want to talk about this because it truthfully upsets me. I don't understand why we continue to have such trauma on our roads in Australia when there is a simple, cost-effective solution to the problem.
Home burglaries to steal keys are always opportunistic, with thieves exploiting inadequate security measures.
There are many ways to protect ourselves. There are many companies like Code Safe out in the Automotive market industry, including major stakeholders being police, NHWA, NMVTRC, Crime Stoppers, even insurance companies ironically, all trying desperately to educate our nation about the importance of vehicle security.
The question is, what aftermarket products you can purchase to upgrade your vehicle security?
Here is an example of a company informatively providing content about the importance of vehicle security measures, written by Infiniti tracking.
Although vehicle tracking is an essential part of the process, we need to immobilise our vehicles to reduce crime.
Tracking is excellent for finding the vehicle after being stolen. But, unfortunately, we have seen too many car theft incidents, and what a tracker can do and can't do is not stop vehicle theft in the short term.
https://www.codesafesolutions.com.au/invest-expensive-GPS-trackers/
Popular Articles:
We need not read about it anymore or talk about it; we need to ACTION PLAN IT and make engine immobilisers mandatory as it's done overseas through motor insurance.
The ONLY WAY to stop the trauma on our roads and reduce unnecessary crimes like Juvenile joyriding is to IMMOBILISE OUR VEHICLES.
Everyone is talking about the problem, but what about the real solutions.
This YouTube video showcases why newer vehicles are being the new targets for vehicle theft, making our lives more susceptible to trauma on our roads.
https://www.youtube.com/watch?v=_cua7BFX Qk&feature=share&fbclid=IwAR0mad9NncH42yTtG2DEMv qbSz-R7684- Oa6Oj1esZTKxc1yaP2YV6dWgDs
Our Government will endeavour to reduce crime with written documentation, but we really need an ACTION PLAN that works!
Crime Prevention is Code Safe personal 4-5 digit keypad engine immobilisers.
Code Safe is affordable, reliable, and a successful working business model overseas through motor insurance.
Australia needs to adopt foreign policies that make a real impact on crime prevention. Code Safe is the best solution to reduce vehicle theft, juvenile joyriding and, more importantly, reduce trauma on our roads.
Code Safe is designed to create safer communities and give residents peace of mind when leaving their vehicles unattended.
For more information, visit our website today!
https://www.codesafesolutions.com.au/