Risk Management
RISK MANAGEMENT:
WILL OUR INSURANCE COMPANIES EVER SUPPORT THEIR MEMBERS WITH ACTION PLANS THAT ACTUALLY WORK AND HAVE BEEN PROVEN SUCCESSFUL THROUGH MOTOR INSURANCE IN OTHER COUNTRIES AROUND THE WORLD?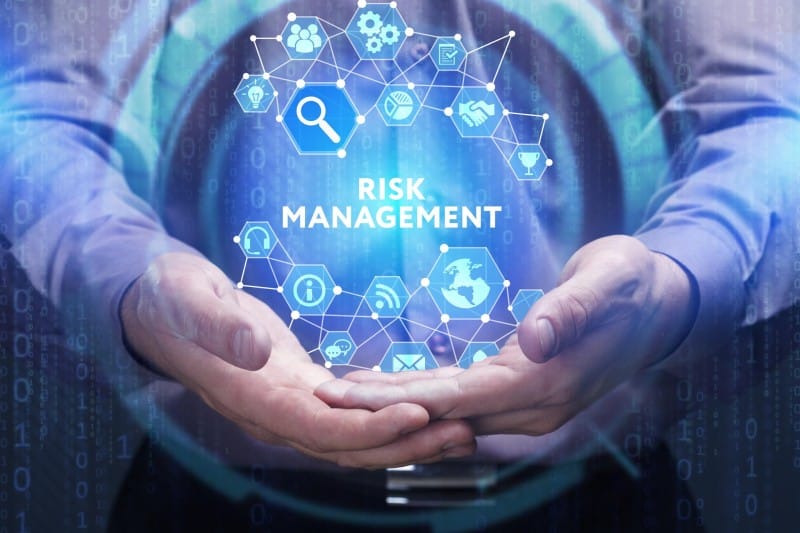 According to the National Motor Vehicle Theft Reduction Council (NMVTRC), pre-1999 older vehicles were the target for joyriding and theft. And in their efforts to reduce this largely opportunistic crime, electronic immobilisers became a regulatory requirement on all new cars sold from July 2001.
As a result, from 2001 onwards, the prevalence of improved security gradually increased as the national fleet aged and was replaced with newer vehicles. The proportion of vehicles fitted with immobilisers increased each year. By July 2001, 71% of Australia's vehicles fleet has been secured with an Australian Standard or equivalent immobiliser (NMVTRC 2011)
Related Articles:
Government has a role to play now more than ever due to the ever-increasing crime rate of vehicle theft. The government in the past made regulations mandatory to immobilise older vehicles, and it is their responsibility to encourage the motoring public now more than ever to add extra security to their vehicles with quality engine immobilisers.
Electronic vehicle immobilisation is a regulatory requirement. In saying this, you would think that insurance companies would encourage their members to immobilise their vehicles and, by doing so, receive a discount on their comprehensive insurance policies.
Insurance companies should offer their members an Australian standard approved immobiliser that they can purchase directly from their insurance company and have installed and managed by their own certified fleet of installers.
Insurance company members should be offered RISK MANAGEMENT and an immobilisation rebate scheme, which has been done successfully in the past.
In 2017 the RACV Royal Auto Magazine published an article about the importance of vehicle security and immobilisation as claims skyrocketed. RACV stated that in 2015 they paid out more than $12 million in claims, and the average cost was $12,000. Car theft has tripled since 2015, and now vehicle theft is costing RACV millions more in claims.
Related Articles:
Whilst RACV focuses on educating members about the importance of security in editorials, the best strategy they could really offer is an immediate action plan to immobilise all their members' vehicles internally.
RACV says that owners of older vehicles should be encouraged to fit an Australian Standard approved immobiliser.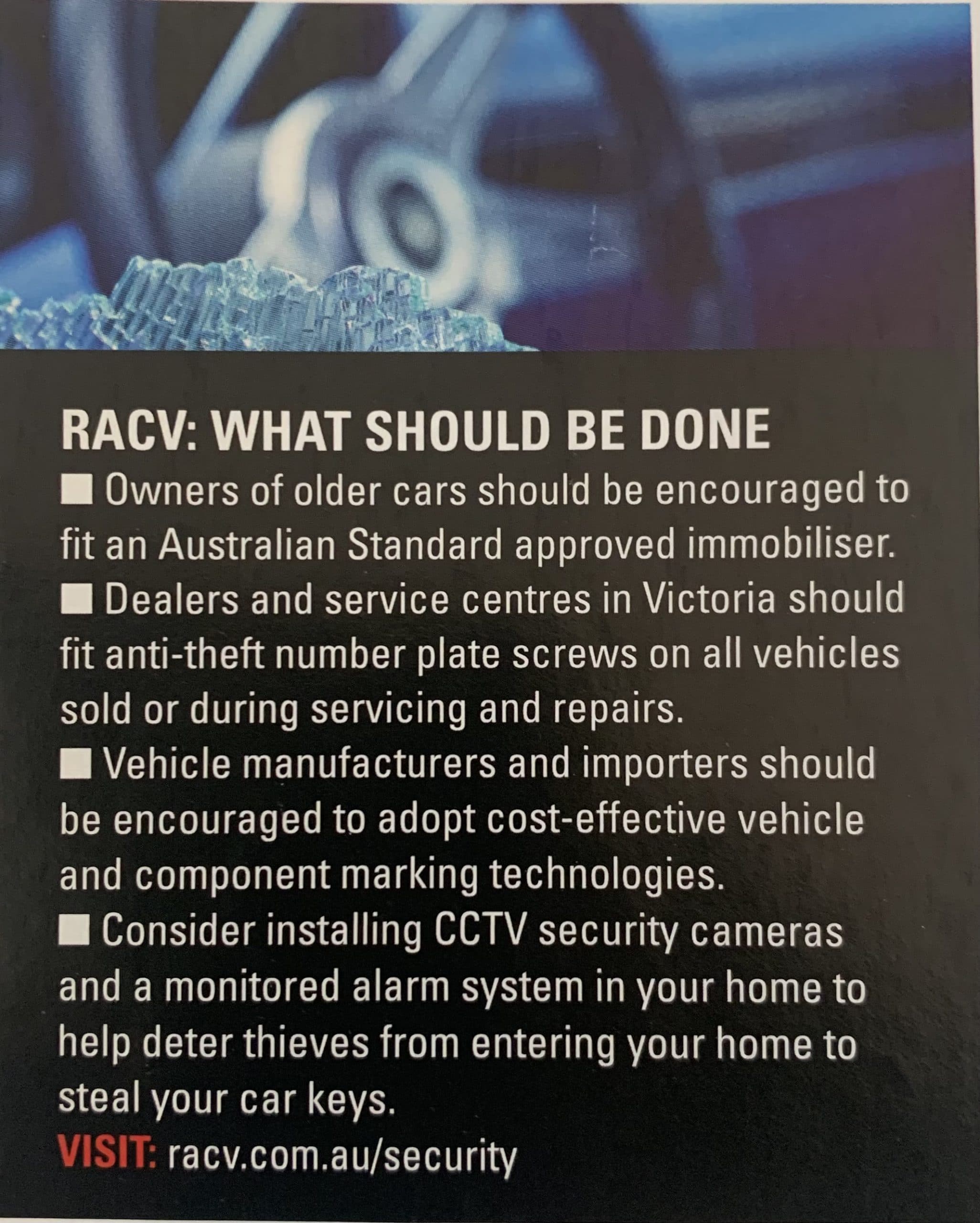 RACV ROYAL AUTO: PUBLISHED 2017.
https://www.racv.com.au/on-the-road/insurance/car-insurance/car-insurance-claims.html
Car thieves have adapted over time with the increase of low-speed impacts, often with violence and demanding keys or breaking into homes and stealing keys and key fobs (our current immobiliser)
Now more than ever, insurance companies should be offering their member's risk management with every purchase of a comprehensive policy.
All insurance companies should OEM brand their own keypad engine immobilisers and offer their members PEACE OF MIND when leaving their vehicles unattended. Still, the insurance company will also benefit their members with guarded protection policy their assets and SAVE millions of dollars in claims. Furthermore, offering an immobilisation plan to their members will reduce vehicle theft on a larger scale,  save police time, money and recourses, and, more importantly, saving young lives.
Related Resources:
WE NEED ACTION PLANS TO BE INITIATED NOW THROUGH OUR INSURANCE COMPANIES TO HELP REDUCE VEHICLE THEFT.
This is a community concern, and with the increase of vehicle theft occurring across Australia and especially in Queensland, it has become urgent to immobilise all vehicles, old and new.
More importantly, insurance companies need to take note and step up. Australian insurance companies need to offer their members comprehensive vehicle policies that incorporate an immobilising action plan to immobilise their vehicles with personal pin codes to start their own vehicles. In addition, insurance companies can offer their members protection and rebates for installing an Australian approved quality aftermarket branded, personal keypad engine immobiliser to improve the quality and safety of our communities.
Everyone benefits